Zumba Kids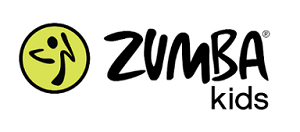 Was ist Zumba® Kids?
Zumba Kids ist ein speziell für Kinder entwickeltes Programm auf der Grundlage der Zumba Tanz- und Fitnessphilosophie – einfach zu erlernende Schritte zu variierenden Rhythmen. Immer mehr Kinder bewegen sich im Computer- und Fernsehzeitalter zu wenig. Zumba Kids fördert die Merkfähigkeit, Kreativität, Disziplin, Teamwork und natürlich auf sich selbst stolz zu sein. Bei allem steht jedoch der Spaß im Vordergrund.
Zumba Kids ist ein rundum explosives und energiegeladenes Konzept, das mit fröhlicher, moderner und abwechslungsreicher Musik sowie coolen Tänzen die Kids zum Bewegen animiert!
Zielgruppe?
für tanzbegeisterte Mädchen und Jungs von 5 bis 10 Jahren
Stundenaufbau?
10 min. Warm-Up
30 min. Tanzen, Spiele, Spaß...
5 min. cooler Ausklang der Stunde
Kosten?
Kurskosten: €55.00 /10 Einheiten (termingebunden)
Wie-Wann-Wo? 
MITTWOCH, Leopold-Grünzweig-Zentrum (Kindergartengasse 7, 2601 Sollenau)
nächster Kursstart September 2022
Mittwoch - 16.00 bis 16.45 Uhr, 
ANMELDUNG unbedingt erforderlich!
einzelne Termine sind unter MOVEMENT of the day ersichtlich
ZUMBA®, ZUMBA FITNESS®; and the Zumba Fitness Logo are registered trademarks of Zumba Fitness, LLC, used with permission.